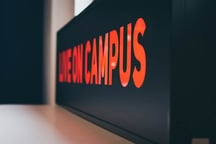 Simplifying and streamlining management of higher education real estate use – for faculty, staff and students alike – is high priority for the education sector right now:
Hybrid and flexible working and study are here to stay: Which means higher education space management must be more flexible and configurable than ever.
For estate, facilities and IT leaders/managers, the challenge is to deliver responsive, frictionless and seamless on-campus user experiences that support students and employees alike:
While at the same time understanding how much of what type of space and resources are needed, and where.
In this blog, I'll take an overview of how connected, smart campuses and workspaces can come together to provide answers to these challenges, both now and into the future.
1. Campus workforce space management
Teaching faculty, researchers, administration and support teams will all have differing needs in terms of their hybrid working models. Regardless, hybrid and flexible working is now as important for the campus workforce as it is for students.
Change management tactics
Communication with each of your workforce groups, to understand their workspace needs and wants, is a crucial early-stage consideration in getting your workspace management vision and execution right.
Staff surveys, polls, interviews, meetings and feedback loops can all help collect the best staff input and engagement for an employee-centric workspace strategy:
A strategy that brings staff back onto campus, makes the absolute most of available workspace, and enables hybrid and flexible working that works for the organisation and for each member of staff.

Communicating the process
Communicating clearly and transparently the change process, timeline, outcomes, reasoning, and benefits, while inviting ongoing feedback from staff, will help drive engagement for maximum staff and stakeholder buy-in.
Think of it as selling your workplace vision and creating a convincing case for change.
Empowering your people
Staff attitudes towards flexible and remote working have changed radically over the last 2+ years, but change - particularly within the workplace - while often motivating and exciting, doesn't sit easily with everyone.
So, it remains crucial to focus on the empowerment aspect of the changes being introduced.
Desk and room/space booking software can empower your faculty and staff to get far more from campus workspace and resources than before. That's the positive culture of change to be nurtured.
Workspace management solutions
Your workforce needs the same features and capabilities from desk and space booking software as your students. But there may be other considerations here, too.
Hybrid-working models need to fit the needs of your people and your business. And sometimes that may mean prioritising certain teams or staff members with a fixed desk that is only available for their use.
Be sure your system can assign and free-up desks in this way, and one that enables team 'zones' to be designated, and reserved.
Easy desk self-configuration
Whether you plan to assign fixed desks to employees, provide flexibility where people choose to sit or create different sets of bookable desks, the desk booking system you choose needs to enable easy configuration by your IT or admin people.
The fact is, however fixed your plans may seem, you are going to want to change them up in the future.
2. Student space management
Though study has become far more flexible and blended over the last 2+ years, the campus once again, is back at the core of higher education learning.
So, creating that frictionless student experience between home/remote study and multi-faceted on-campus study, becomes crucial.
Collaborative learning spaces
Collaborative learning - with students or educators working together in peer-to-peer or group activities - is becoming increasingly prolific.
Higher education campus libraries in particular, are in turn, adapting to provide spaces for creativity and collaboration as much as solitary study, and replacing workstations with round tables huddle areas and pods.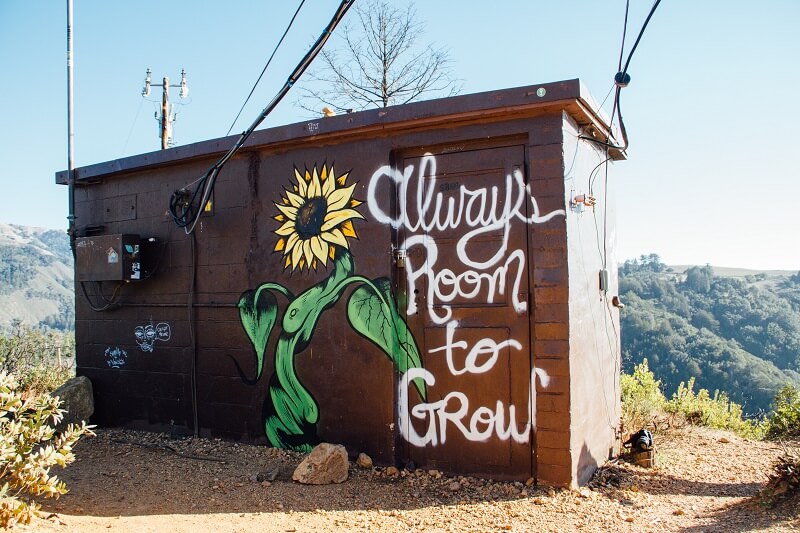 Whether students are attending a lecture theatre, want to study at a desk or in a campus library or learning hub, book space in a science lab or computer room or reserve a collaboration space or meeting area, they need to know they can:
Visualise
Locate
Choose
And book...

…the type of space and related resources they need, were and when they need them.
Desk and room/space booking
Desk booking and room/collaboration space booking software that provides complete flexibility, for both student users and for real estate administrators, is crucial in this respect.
Ensure the space booking software you choose makes it very easy for students to search, find and book study space and resources based on all available campus assets, from the device of their choice.
The aim is for a seamless experience, across all devices and locations.
Phone apps
The more your students can do easily from their phones for booking, finding and releasing a desk or space, the greater their engagement and satisfaction levels will be.
Intuitive phone apps, with visually appealing, interactive campus and study area floor maps are key aspects of delivering a seamless student experience.
Combine this with location management so users can easily find their nearest, preferable desk, study area or resources.
Multiple desk/space check-in options
Look for space management software that provides complete flexibility for desk and space check-in/check-out, including:
QR code scanning
RFID card
Smartphone tap
Passive sensor check-in
Docking station
Digital signage
Digital signage is a popular form of smart technology for higher education institutions, delivering a relatively inexpensive and easily connected technology, that helps create a smooth and seamless campus user experience.
Choosing the right space and room booking solution that integrates out-of-the-box with digital signage will make this aspect of implementation even smoother and more efficient.
3. Optimising campus work and study spaces
Workspace and study space usage analytics
Workspace analytics and reporting software will help you understand and assess the type of assets and resources that are in demand across campus, and the patterns of usage – and align your current and future real estate resources and planning in an informed, responsive and agile way.
This analysis enables space planning and optimisation for both faculty and staff workspaces, and for student learning and collaboration spaces.
You'll need to be able to report on advance booking, scheduling and utilisation of all kinds of space, from the student desks, to lecture theatres to administrator workstations.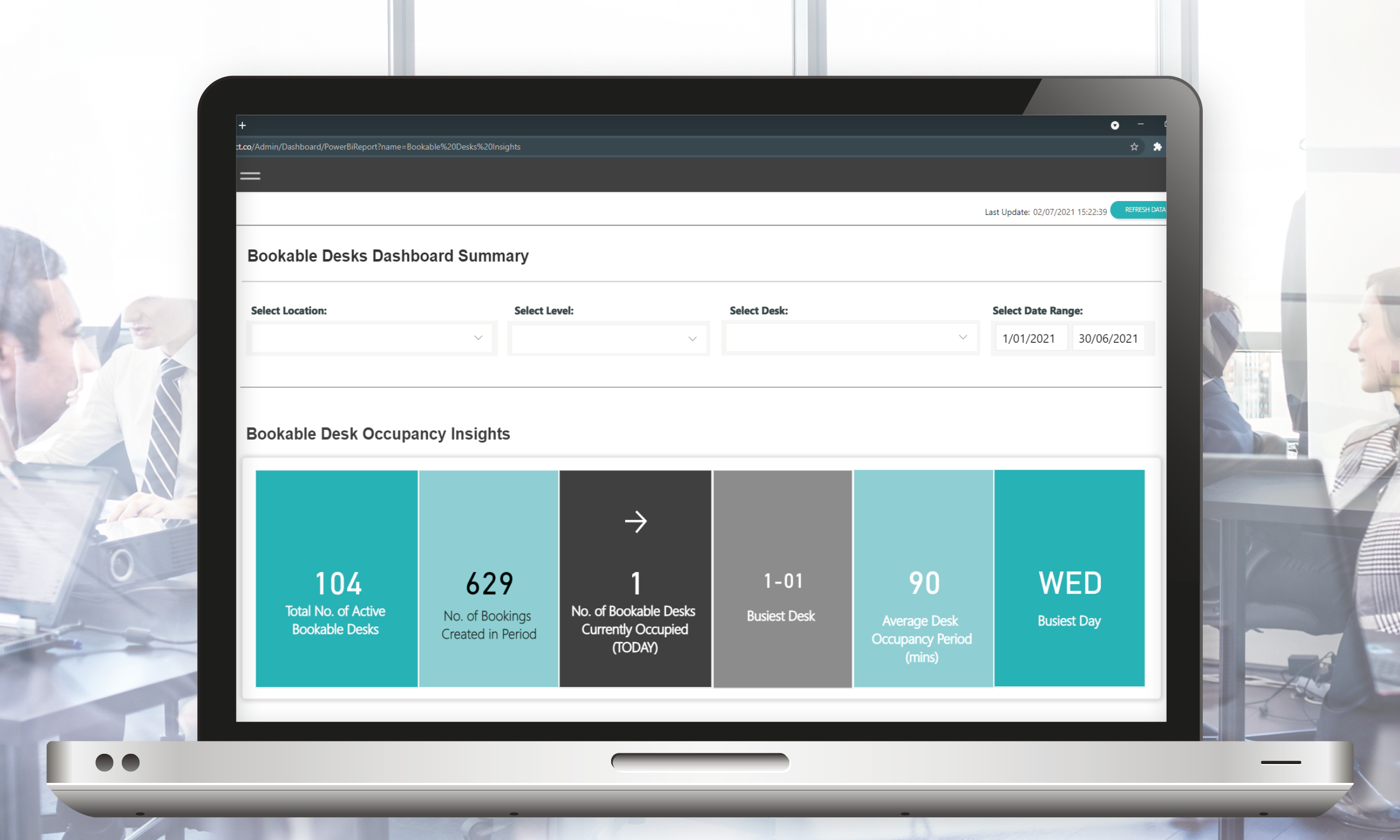 Data analytics improves campus decision-making
Successful campus space management, in the here-and-now and into the future, relies on clear, detailed space usage data and insights - patterns, trends, benchmarks and real-time targets.
Choosing a space management system that provides rich desk usage data, reporting and analysis, right down to contact-level occupancy will be invaluable in helping you identify and fix areas of over and under-provision.
4. Cyber security
According to a CDW Cybersecurity Insight Report up to 60 percent of institutions have experienced a data breach.

Cyber security issues will continue to grow as a priority for higher education institution IT leaders
Connected campuses, smart classrooms and digital staff workplaces – all full of IoT devices - inevitably increase points of vulnerability to cyber attack.
Look for workspace management tech that offers SSO and MFA, to enable safer password authority and security.
IImage credits:
https://unsplash.com/@paul_nic
https://unsplash.com/@kylejglenn
https://unsplash.com/@heftiba
https://unsplash.com/@cowomen
https://unsplash.com/@marvelous