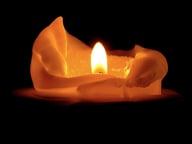 The upheaval wrought on organisations and staff over the last 2 years have led employee well-being to become a crucial talking point and focus.
One important topic in this conversation is that of employee burnout.
Avoiding burnout is a company-wide effort
As the world of work becomes increasingly digital and hybrid – with new workplace models and the loss of more traditionally structured ways of working - it's become more important than ever to be aware of potential employee burnout.
What is burnout?
Employee burnout happens when your employees become exhausted.
Often, burnout stems from feelings of being overwhelmed by workload or demands, and of helplessness or lack of control.
For many employees, working from home without an office-based structure has made it hard to switch off at the end of the day.

An overload of stress or lack of personal control can make it impossible for employees to relax at the end of the day or sleep well, which leads to a constant state of fatigue.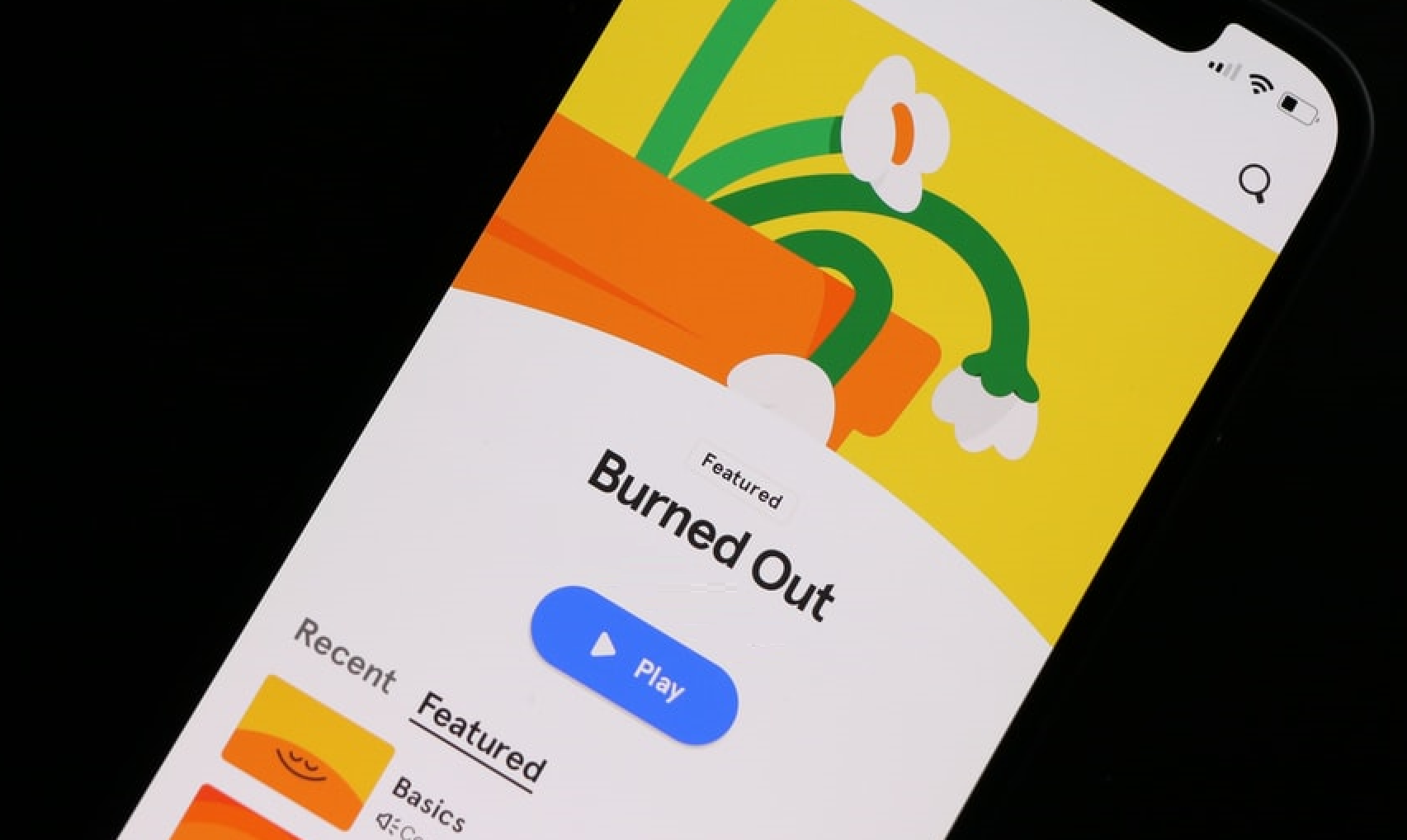 Warning signs
Employees experiencing some level of burnout may find themselves feeling overwhelmed, then disengaged from their role, from their and the organisation's objectives, and from crucial considerations like the customer experience.
The underlying factors that can lead to employee burnout have a direct link back to how your business operates - its culture: systems: support frameworks and workspace environment.
Fortunately, there are solutions available to help avoid employee burnout, before it becomes a problem.
Keep reading to discover five steps you can take to help in this process. 👇
1. Define your workplace culture
Long-term business success lies in nurturing a workforce that remains fired-up, but never burnt-out. And this starts with clearly defining your company culture.
The right culture can help existing employees perform optimally, avoid burnout and remain energised, engaged and motivated.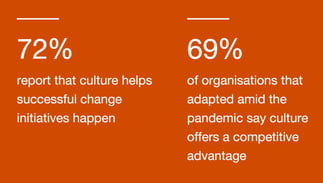 According to PwC's 2021 Global Culture Survey, 66% of executives said that company culture is more important for performance than strategies and operating models.
An organisation's culture is made up of the shared values, attitudes and behaviours of the people who work there - from leadership, down.

There are 4 core types of organisational culture:
Collaborative/collectivist
Creative/Entrepreneurial
Controlled/Bureaucratic
Competitive/Individualistic


Each of these culture types has its own clear traits, pros and cons. There's no right or wrong. There's just the best fit for your particular business, and where its focus needs to lie.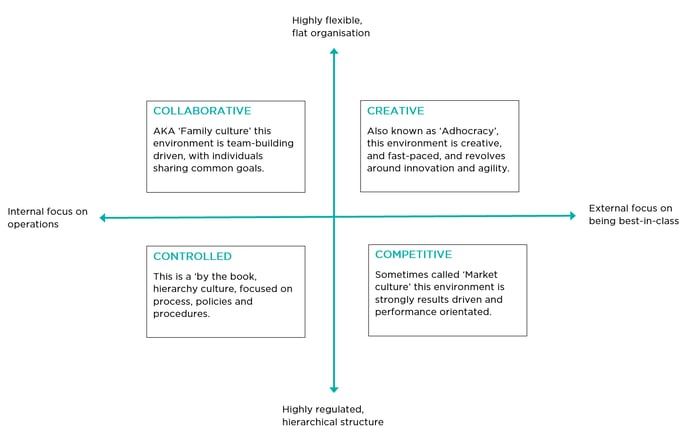 Defining, developing and supporting the culture that's right for your business and your people is step 1 in ensuring you have a workforce that burns, but doesnt burn out.
2. Address inefficiencies in your systems
Once you are clear on the company culture you intend to build and nurture, it's the responsibility of leaders and managers to make sure that culture is entirely supported by the right systems and technology.
This is where you identify appropriate, culture-oriented ways to:
Automate frustrating and distracting manual tasks where possible
Use technology to scale tasks and support employees' output
Use technology to enable and empower employees to focus on, and achieve their objectives
Use technology to remove unwanted admin-heavy tasks from your employees' workloads
Use tech and systems to remove bottlenecks, roadblocks and frustrations from the employee workplace experience.
Workspace management tech
The right workspace management technology can help with a number of workplace-experience problems and frustrations, including desk booking, meeting management and remote working – freeing up your people to focus and work efficiently and productively.
Look for tech solutions that you can scale across all your departments, offices and locations – and that you can scale up and down as required.
Tech flexibility in today's climate is more important than it has ever been.
3. Support your employees' ability to focus, and minimize distractions
Udemy 2018 research showed why distraction is a big issue.
Half of the respondents in their Workplace Distraction Report said they're significantly less productive when distracted, while 54% believed they weren't performing as well as they should.

Why distraction burnout?
When employees feel their time is being spread too thinly, that their workload exceeds their bandwidth, or that too many demands prevent them focusing on their objectives, the risk of burnout raises its head.
Common causes of distraction burnout include employees feeling they lack control over their time and output, alongside unclear job expectations. It's the curse of 'multi-tasking'.
To anticipate and tackle this challenge, ensure you have systems in place to clarify job roles, duties, individuals' goals and performance metrics.
If necessary, draft workflows that focus employees and prevent distractions. And use processes to ensure each of these is monitored and corrected if necessary.
4. Invest more in employee wellness and wellbeing
As businesses were forced to adapt to remote working over the last 2 years, some employees began to feel disconnected from their office environment, left without structure, working longer than usual hours at home, and facing burnout.
A 2020 Slack report revealed that many new remote workers felt not being in the office negatively impacted their sense of belonging.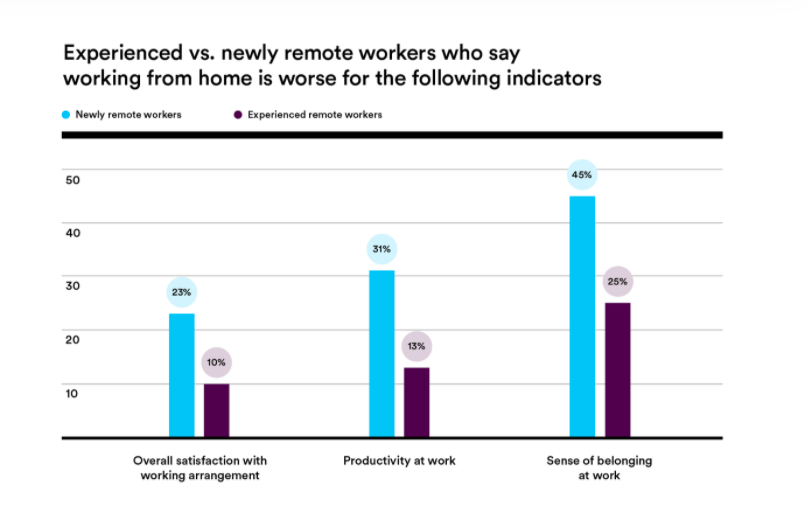 Now workplaces are continuing to reopen with flexible and hybrid working models, these challenges remain.
If you want to avoid employee burnout, it's non-negotiable to invest in an employee wellbeing programme and employee wellbeing initiatives.
These programmes should focus across 3 key areas:
Employee's mental wellbeing needs, including:



Flexible working hours
Regular re-energising breaks
Discouragement of long burn-out hours

Employee's social wellbeing needs, including:



Group social activities
Team building exercises – face-to-face and virtual.
Online and real-time communities

Employee's physical wellbeing needs, including:



Group and team physical activities: Realtime and virtual
Free subs to health aps and gyms
Walking meetings

Workspace environment needs, including:



Flexible location working
Mixture of open and closed plan
Dedicated areas for brainstorming, discussing, and collaborating.

5. The work-life balance, flexible working and a hybrid workplace model
Understanding the role of workspace management and optimisation tech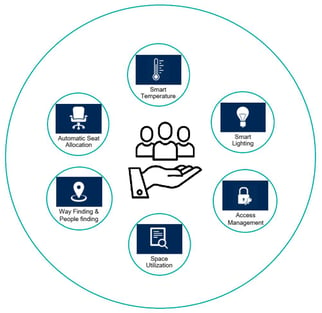 The right workspace management tech can contribute significantly to employee workplace wellbeing, and minimise the risk of burnout.
Your tech is critical in the enablement of flexible and hybrid working, giving individuals control over their environment and location preferences, their desk and other workspaces.
Workspace management tech can enable your employees to work where and when they need to: Find and reserve the space they want, the type and position of desk, even the temperature and lighting environment they prefer.
These measures help avoid employee burnout because they enable efficient, seamless, flexible working, and in turn support a healthy work-life balance.

References and sources
https://research.udemy.com/research_report/udemy-depth-2018-workplace-distraction-report/
https://slack.com/intl/en-gb/blog/collaboration/report-remote-work-during-coronavirus
https://www.pwc.com/gx/en/issues/upskilling/global-culture-survey-2021.html
https://unsplash.com/photos/jeSjmGcuTRg