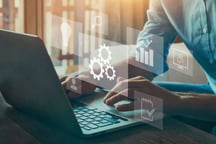 The radical changes in office and workspace use over the last 18 months of Covid have created a lasting legacy.
Business owners and employees alike have a gained a far greater appreciation of the importance of being truly agile in the face of change.
Old-school workspace processes are being consigned to the past, and the focus now is on creating 'smart workplaces' – driven by technology and the need for flexibility and optimisation.
But successfully transforming your office into a smart workplace takes a holistic approach – beyond simply addressing space layout or your tech.
In this blog I'll explore the 8 key steps to smart workplace management.
How to implement smart workplace management
1. Define what a smart workplace means to your organisation
2. Understand why a smart workplace is important for a business
3. Use communication to transition seamlessly to a smart workplace
4. Identify the digital gap
5. Set smart workplace goals
6. Plan implementation strategy
7. Choose the right service provider
8. Assess and reassess
1. Define what a smart workplace means to your organisation
By definition, a smart workplace uses technology to allow workers to work safer, faster, better, and smarter.
But while technology may be an identifying feature of smart workplaces, a fundamental aim of implementing smart tech solutions should be to provide the best possible employee experience.
Every change brought to the company should be focused on bringing value, not only for the business but for the employees. When workers are given the flexibility to leverage technology to improve their success, they become more engaged and motivated to do better.
Step 1 then is to be clear about what your organisation wants that employee experience to look and feel like. And to define the employee experience in a holistic way – not simply from the point of view of how staff will engage with tech.
Use technology to bring people together. For workplaces with a hybrid setup, leverage technology to maintain effective communication among workers
2. Understand why a smart workplace is important for a business
In many organisations, a smart workplace serves as a strategic business tool that promotes increased productivity and better operations.
Smart workplace tech can eliminate manual processes and space usage bottle-necks, giving workers the more time and flexibility to focus on tasks that deliver more value to the business, including business innovation and creativity.

"According to the Gartner 2020 Digital Workplace Survey, 68% of respondents agreed that more C-level execs have expressed involvement in the digital workplace since COVID-19," said Matt Cain of Gartner.
Transitioning to a smart workplace is crucial for enabling organisations to facilitate the inevitable increase in demand for remote working.
Data from the US provided by Statista showed that as many as 44% of workers switched to remote working over the last 18 months, compared to only 17% pre-Covid.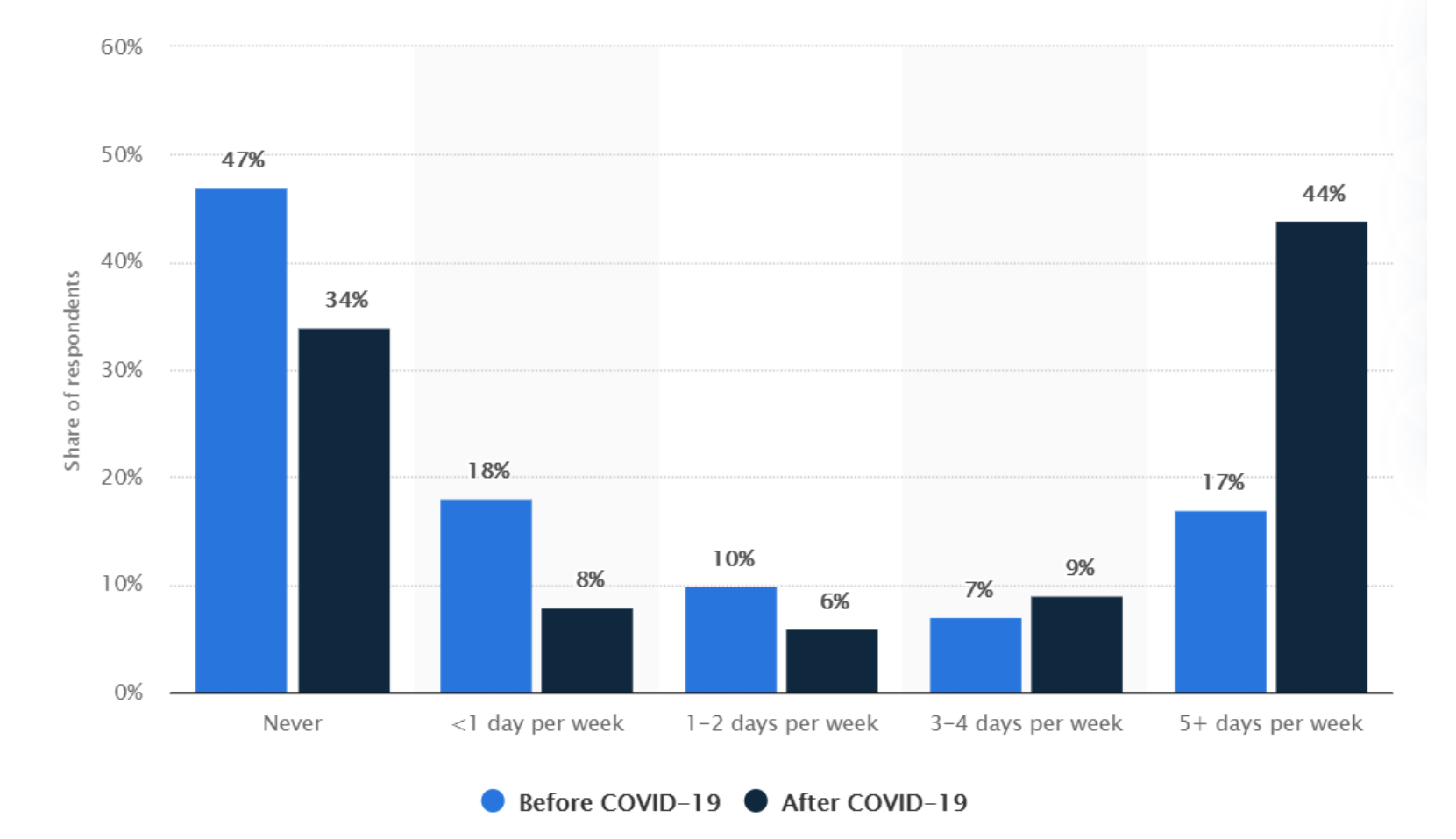 3. Use communication to transition seamlessly to a smart workplace
Easy adoption and engagement are key to a seamless and effective transition to a smart workplace. Be sure to communicate all process changes clearly for all employees and visitors, and sell the benefits and advantages to lock in staff buy-in and engagement.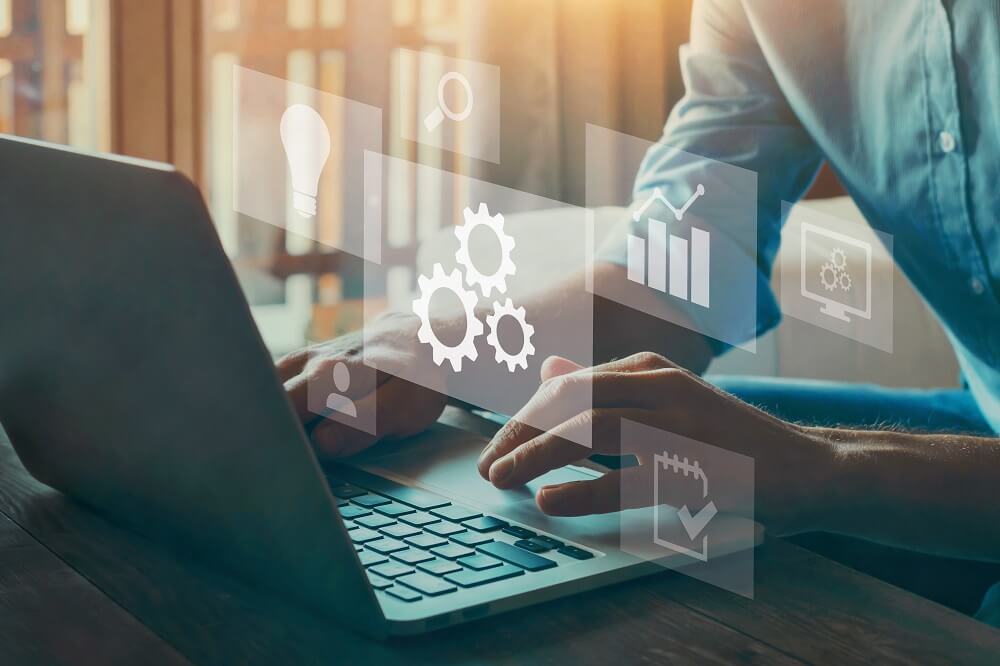 4. Identify the digital gap
Before your organisation can implement any applications, identification of the existing digital gap is critical:
What systems are currently in use, and which of them are most effective? Which legacy systems are to be replaced and which need to be integrated into the new smart office?
Consider the management of desk use, meeting space use, and visitors – and where the gaps are between your current and your future, smart workspace models.
5. Set smart workplace goals
Once the needs have been identified, set goals and metrics for measuring your success. Understand how workspace tech analytics can help you track and report on hard numbers, and where you need to track and report on softer metrics around employee well-being.
6. Identify implementation strategy
In planning the implementation it's critical to align all the stakeholder teams, including employee end-users. Once again, clear and transparent communication of the full process is important for success.
Define the changes needed, inform all stakeholders, identify the target date of completion, and ensure the transition is amenable for all. Focus on nurturing your employees and the workplace culture to encourage the use of new technologies.
7. Choose the right service provider
Successful implementation of these digital innovations is only possible through the right service provider. Partner with a provider that can provide the levels of flexibility and agility your business needs right now, and into the future.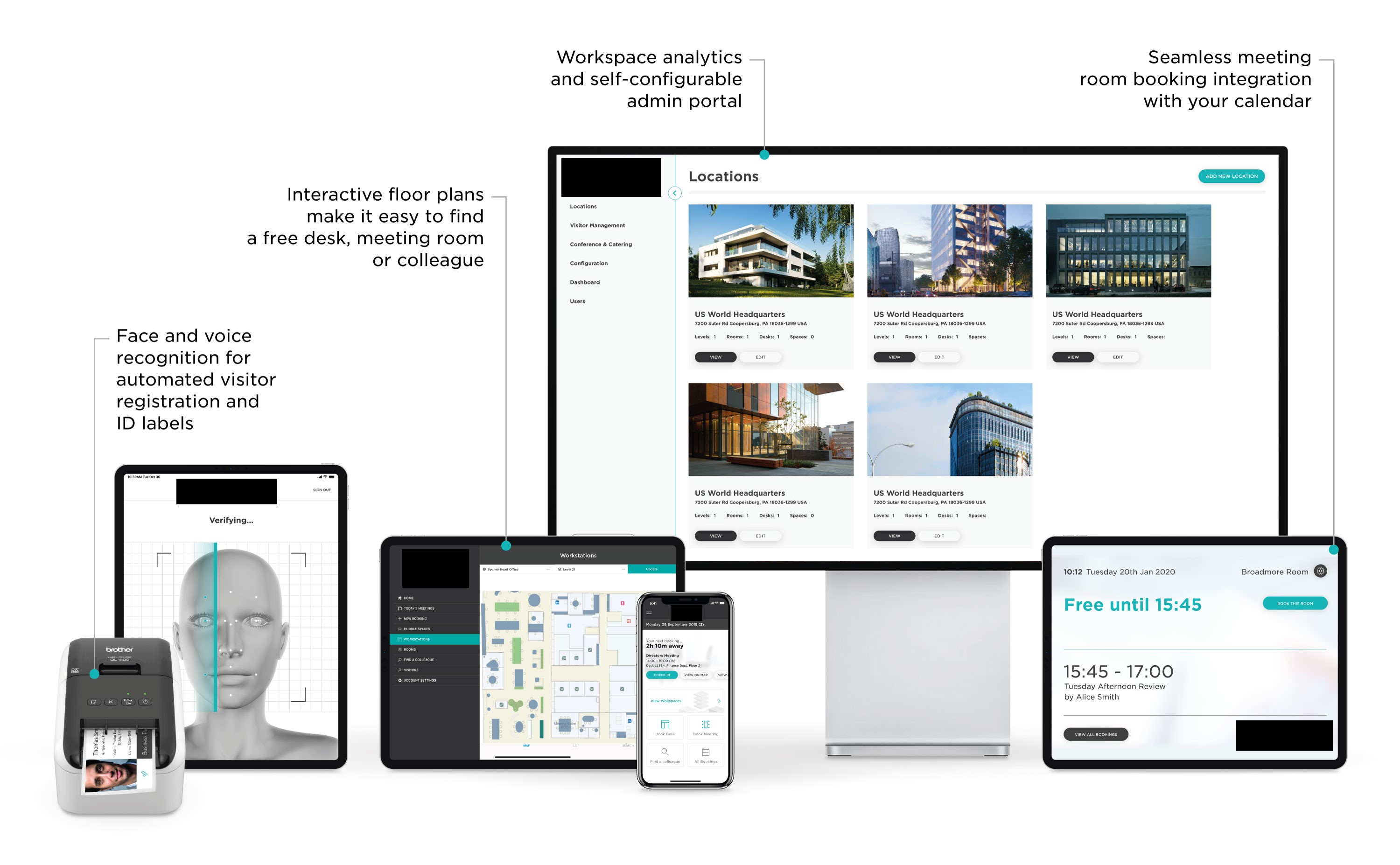 8. Assess and reassess
Assessment continues after the implementation. A smart workplace should be monitored and analysed to ensure it is providing the expected value for the organisation. Listen to stakeholders and take note of what changes should be made for further optimisation.

If you would like to know more about transitioning to a truly smart workplace with the unique flexibility provided by Space Connect, contact our channel sales team.