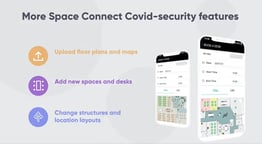 The desk booking and desk management tech market has grown exponentially over the last 20 months.
Which is no surprise. Where flexible and hybrid workspace models were a nice-to-have, they are now an essential.
But not all solutions are equal. And that's important. Watch my short video below where I team up with our founder, Matt Pope, for a snappy resume of what makes Space Connect's desk booking so very different.