Short but sweet blog to update all our Authorised Partners (and potential Partners, looking for innovation in the workspace tech market):
I'm very happy to be able to share with you our all-new, fully updated and redesigned Partner collateral pack.
The pack includes co-brandable versions of our: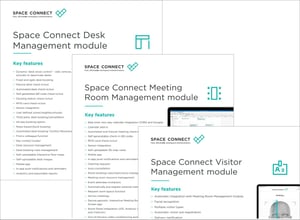 Just drop me an email or call us on +44 (0) 1638 510900 to request copies of your co-branded versions.
Our aim is to provide each of our Partners with extensive, benefit-driven sales-enablement collateral.
And to work together with you to ensure you get all the Space Connect sales support materials and content you need.
So give me a shout if you have any suggestions for further, sales material, content or campaigns.