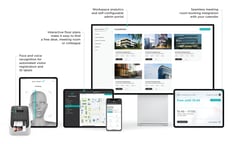 This blog is designed to provide an introduction into the world of proptech.
It aims to provide an insight into this market, primarily for people who are not familiar with this area of technology, and provide an understanding of some of the key functions of proptech and the benefits it can bring to any business that is looking to improve and streamline the way they manage their workspaces.
What is workplace proptech?
Proptech is property technology. So, workplace proptech is the digitalisation of real estate with an emphasis on office space.
What this technology provides for organisations of all shapes and sizes is a digital platform to manage and run their office spaces – desks, rooms, breakout space, receptions - more efficiently.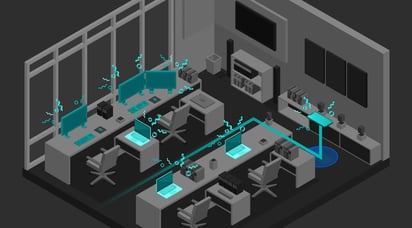 Workplace proptech provides a company and its employees greater control of their working environment, through a number of different avenues, for example:
Being able to book a desk on your phone the night before entering the office

Getting access to real-life data on the usage of space in your office, to enable informed workspace planning decisions
Workspace proptech and employees
For an employee user, proptech should improve the everyday workplace experience and make the office space easy and simple to navigate and use.
This is more important than ever, especially since the COVID-19 pandemic has resulted in varying degrees of hesitancy amongst employees to return to their office.
PropTech helps users know where in the office they are working, find relevant colleagues and get the safe, secure space they need to work in. It helps to ensure that offices fulfil a relevant and vital function for organisations still.
What are the benefits of proptech in the workplace, if properly implemented?
Proptech helps mitigate potential workspace risks and uncertainty for an organisation, for example, by providing relevant data on office space usage trends and occupancy levels.
It also provides flexibility for workers who are working between home and the office, helping to enable and support flexible and hybrid working models.
Fact based decision making regarding office layout and size
No more looking for an available desk or meeting room
More efficient and productive meetings
There is such a diverse range of benefits you can get from proptech:
For employees, they are provided with certainty and confidence for when they are working in the office. Automated alerts can ensure that cleaning staff know which desks have been used and need cleaning, providing peace of mind for employees that they can work in a safe environment.
Desk booking apps enable employees to choose and book where they will sit on a given day, and know that they have a place to work.
Successful visitor management systems avoid admin obstacles for visitors entering the office, whilst automated meeting room spaces ensure utilisation is measured and space optimised. It performs such a variety of useful and beneficial functions.
What tools are available to create a smart office?
The proptech industry has developed and grown hugely over the last decade. This has meant that there is a wide range of different tools available to implement in an office. Various IoT technology, hardware and software solutions can provide facilities managers with real time control and analytics and ensure every square metre is utilised to its potential.
Apps
Often configurable as a standalone systems, integrated modules or as part of a wider IOT eco system. Look for a feature rich software that is easy to deploy and use.
(Remember only 1/10 users report IT issues!)
Occupancy sensors
Found on the ceiling or under the desk, occupancy sensors give companies real time data about their space. Its these powerful data insights where sensors really add value.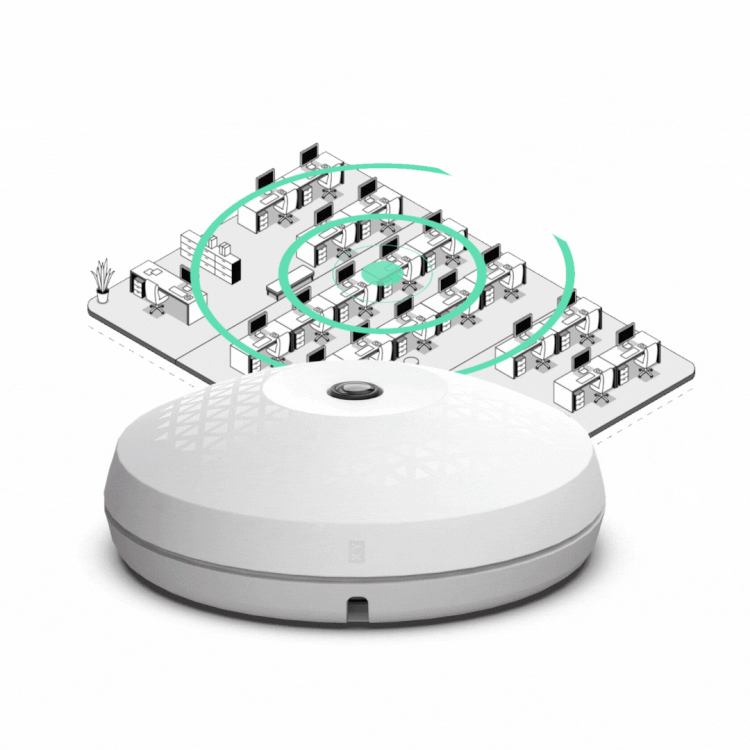 Meeting room panels
Avoid meeting interruptions with these colour coded displays that enable you to see when the next meeting is starting and allow you book the space there and then.
Again, lots of choice here so think of what features your employees engage with.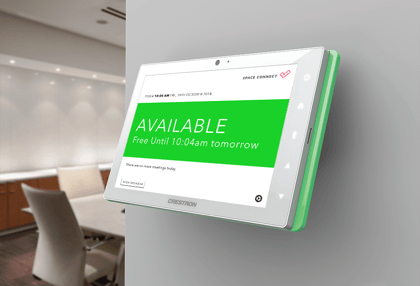 Desk signs
Much like the meeting room panels, desk signs are colour coded lights that signal when a desk is in use, or free. Since the pandemic a number of solutions have appeared, using a purple light to signify cleaning is needed.

What is great about this influx of new technology in the proptech market is that there is now a solution to meet the needs of almost any organisation.
The key then is finding a flexible solution that can be adapted to meet the changing needs of your business.