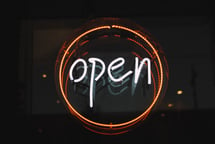 As more businesses see their employees returning to the office over the next few months, creating a safe and secure workplace is a top priority.
While some employees may have reservations about returning to an in-office workspace, an effective planning process will put the structures in place to mitigate these concerns, and boost employee engagement and confidence.
Here's our 10 point cheat-sheet to help plan for a Covid-safe, employee-first office reopening
Create a detailed reopening plan, with built-in flexibility
Determine who comes back to work when, and create a staggered start schedule
Formulate clear policies and plans for allowing remote working and hybrid working
Evaluate workspace sign-in systems, including reception, desks and meeting spaces
Replace high-touch processes with touchless technologies
Evaluate screening and contact tracing measures for employees and guests
Implement safety precautions (disinfect surfaces, promote good hygiene, create walk routes)
Acknowledge and address employee concerns with transparent communication
Encourage and enable a culture of employee feedback, to monitor and optimise the new workplace processes and systems going forward
Create a roll-out plan for an employee wellness programme.
Lets look at these 10 steps in more detail...

# 1. Creating a detailed reopening plan
The best advice is to develop a detailed reopening plan with input from a cross-functional management team. This can include key managers and representatives from HR, IT, operations, internal comms, legal, and payroll teams. This way, you have a team member ready from each department to act fast in the face of changing circumstances.
The plan needs to have flexibility and agility built-in, so possible changing circumstances are anticipated and covered-off.
# 2. Determining who comes back and when
Bringing everyone back at once may not be the most practical solution, in which case planning for a staggered, scheduled return will make the roll-out of your return to workplace plan a smoother process.
Consider which job functions are most easily managed and completed remotely, and those that aren't. For essential job functions, determine if the job requires employees to be onsite every day or on a limited basis.

# 3. Formulating clear policies and plans for allowing remote working and hybrid working
The last 12 months have changed how both employees and employers view the workplace model. While the trend for flexible home and remote working has been on the rise for many years, the last year has moved the dial exponentially.

Your remote-working policies, processes and culture need to be reviewed and updated as a priority, in your return to the workplace plan.
# 4, 5, 6 and 7. Evaluating your systems and tech
Visitor and access management, desk booking and meeting space management, touchless sign-in, pre-booking screening and contact tracing all need to feature to some extent in your plans for workplace reopening. Workspace optimisation platforms such as Space Connect provide technology solutions to these challenges.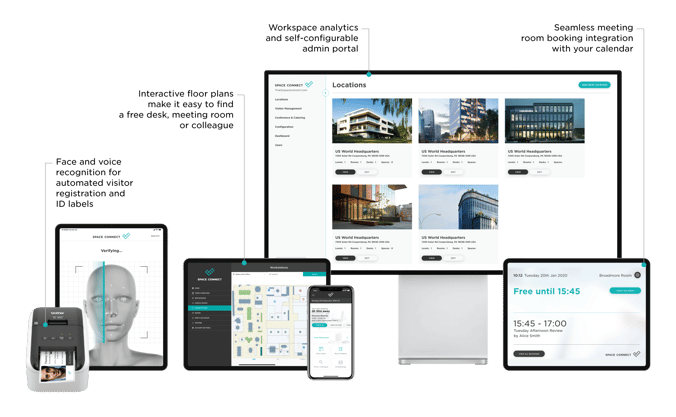 # 8. Acknowledging and addressing employee concerns with transparent communication
It's important your employees are able to express their concerns to your organisation's leaders. There will be questions you might not have the answer to right away. Clear communication of your plans for reopening is crucial, along with inviting and addressing feedback.

If your employees are concerned about social distancing, let them know what precautions and solutions you're implementing, to boost employee confidence.
# 9. Encouraging and enabling a culture of employee feedback
The annual staff survey is not going to cut it right now. Introducing more open and agile channels of communication and employee feedback on all the reopening plans and processes – and responding actively to the feedback – will help ensure a smooth return to normal.
# 10. Creating a roll-out plan for an employee wellness programme
From office yoga and meditation to boxercise and desk massages, volunteering to team building and from 'walking meetings' to chill-out areas, employee well being covers health, working and social practices and personal growth.

Addressing some or all of these areas with creative and fulfilling initiatives will help build employee engagement, loyalty and productivity.
Find out more
More guidance on support for businesses reopening Covid-securely can be found on the GOV.UK website here.