Today's flexible-working models have left many Workspace and Facilities Managers facing a fundamental strategic challenge:
How do you make the best use of all that under-used office floor space?
Workspace analytics is the key to informing your strategic response to that challenge.
And there's one response that is growing hugely in popularity: Re-purposing unused floors and buildings for multi-tenancy and co-working spaces.
In this blog, I'll take a look at the key challenges faced by a host organisation looking to share their real estate with other organisations, by setting up and managing co-working spaces. And I'll offer some guidance and quick-fit solutions to help.
Cost savings
In some instances, using a co-working space can make more sense from a cost perspective – especially for smaller businesses and start-ups.
According to research by ValuePenguin, co-working spaces can work out to be cheaper overall than traditional offices in several circumstances.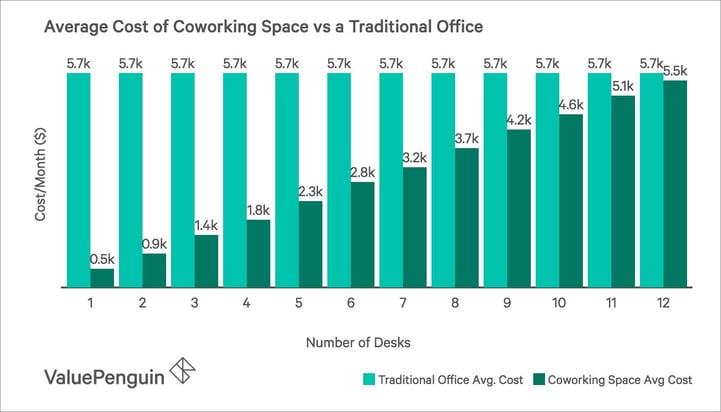 Key challenges and solutions for co-working spaces to address
1. Visitor management
Since co-working spaces accommodate many different people, effectively controlling who gets onto the premises is paramount for safety and security.
Use technology to sign people in
A simple way to meet this growing challenge is to implement a visitor management (VM) strategy that makes use of the latest VM technology.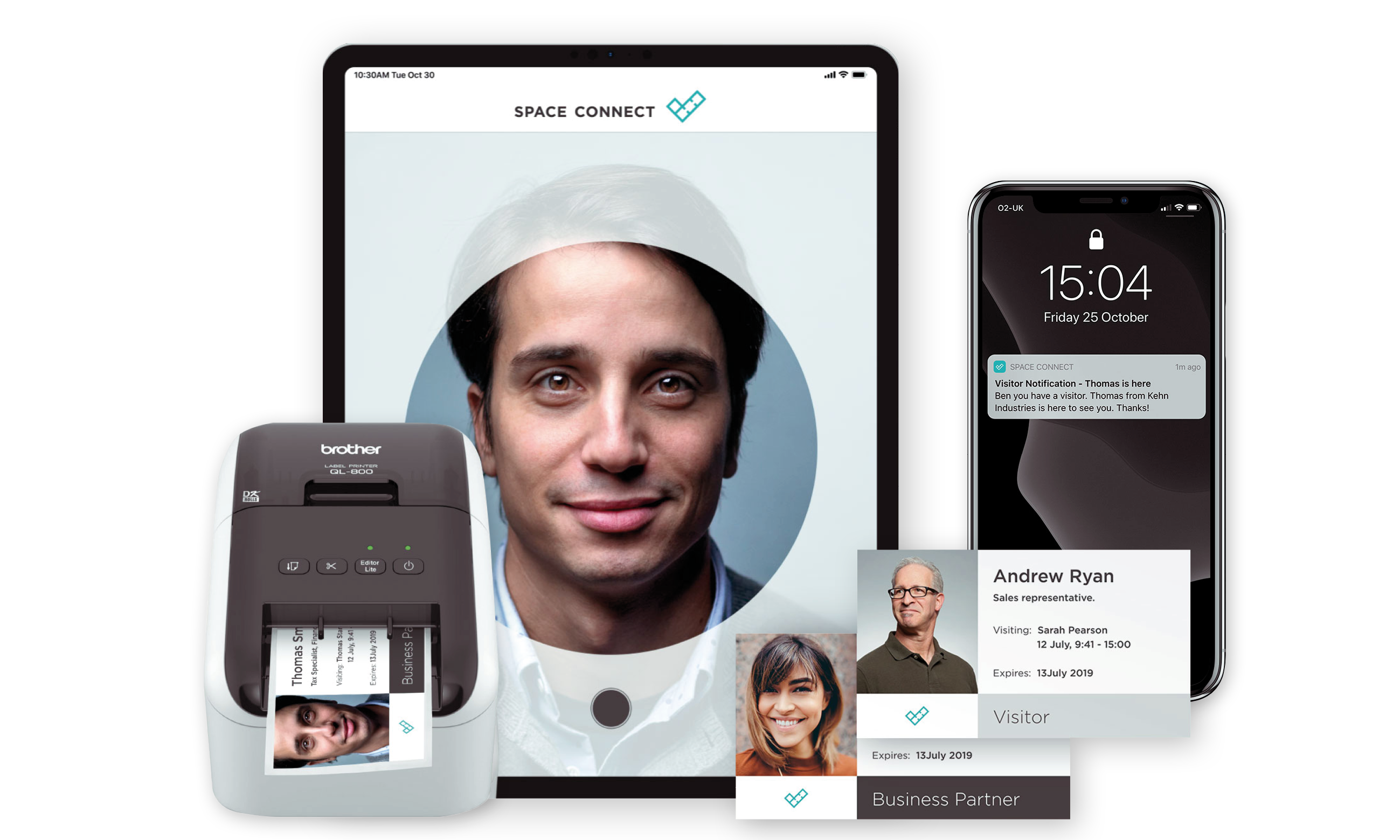 While more co-working spaces are implementing sign in systems, many of these still require manual work on the reception staff's end.

Instead, co-working spaces should consider using a flexible workspace management system where members can sign in with a standalone app or contactless QR codes.
These systems can be used by a dedicated receptionist or as a standalone system if you have an un-manned reception.
2. Space allocation and capacity management
While people can rent private offices in a co-working space, many choose to purchase options that allow them access to the open area without a designated desk.
Numbers fluctuate daily, which makes capacity management a major challenge.
The solution is to use a highly flexible desk-booking software solution.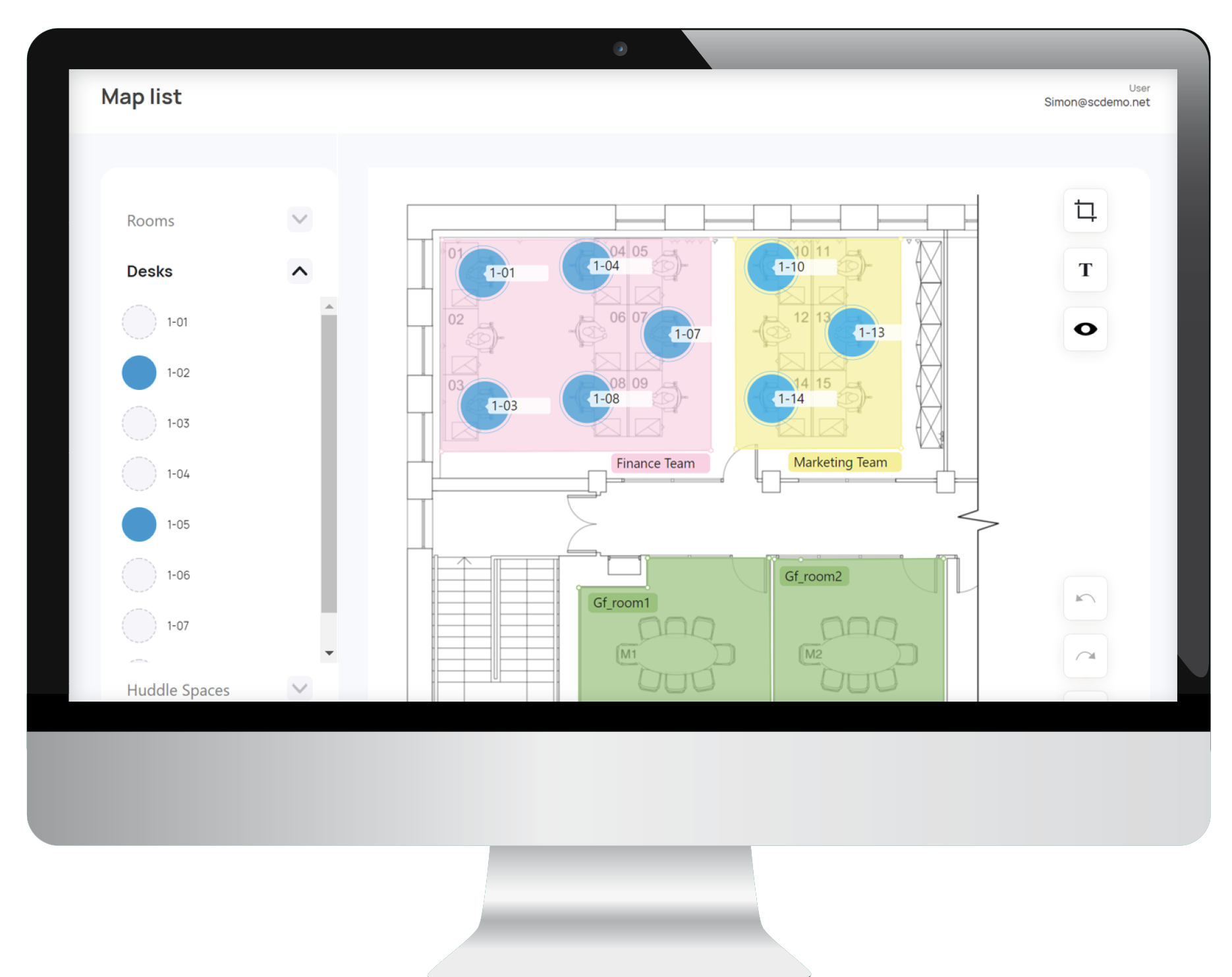 Choose a desk booking solution that enables:
Desk stock to be quickly and easily added or removed from floor maps as needed
You to flip from hot-desking to advance desk booking
Specific zones to be designated booked
Teams to book spaces
Fixed desks to be permanently reserved.



3. Meeting diverse expectations
The people who use shared workspaces have a diverse range of needs, and meeting all of them is tricky.
Workspace managers need to be clear on what those expectations are, which of them can be efficiently met, and to communicate these aspects to the workspace users.
Minimize distractions and create a pleasant space by cutting back on the clutter. Aim to digitize as much paperwork and manual processes as possible, and use a desk booking, room booking and visitor management systems to create a smooth user experience.
Designate and differentiate spaces
Co-working spaces can offer users different experiences, depending on individuals' requirements:
Some may be looking to make connections, meet others and collaborate.
Some may be looking for an informal space to work in that has energy and the buzz of others – as an antidote to the isolation of home working.
Some may simply need a quiet, well-equipped space to work in – away from the distractions and chaos of home-working.
Others may be looking to host or attend events for whole teams or groups and to make networking opportunities.
Use your co-working space to cater for these diverse needs, with clearly defined, bookable areas.
With Space Connect, such areas can be designated as Zones on your floor maps, making it east for users to search, find and visualise the area they want.
Lastly, make sure you use your workspace analytics to understand how these different spaces are being utilised, to optimise their use.
4. Privacy
Co-working spaces often involve hundreds of people using the same space. As a result, some fear a lack of privacy compared to the traditional office.
Office and building managers must factor privacy into their technology and workspace design to protect their clients.
Secure internet access, spacing between disks, and controlled access are all important considerations.
Set aside private and public spaces
While many people use co-working spaces to be around other people, it's also important that your building has private areas available.
In addition to the open-plan co-working space itself, consider adding meeting rooms that can be reserved.
Co-working spaces routinely charge an hourly fee for these meeting rooms, so a flexible meeting room booking solution provides an opportunity to create a revenue stream while meeting users' needs.
Space Connect for co-working
Space Connect provides a solution that lets the host organisation share their real estate with other organisations that work within their office space.
Desk Booking and Room Booking are supported with all the features that you would expect, and setup can be done in a snap with the support team.
For a no-obligation demo, book here.
Image credits:
https://unsplash.com/@garybpt
https://www.valuepenguin.com/small-business/does-coworking-space-actually-save-startups-money