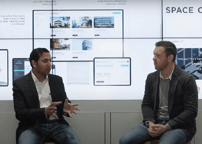 Space Connect Founder, Matt Pope, and Channel Sales Manager, Matt Makan, recently sat down with our video team to discuss the latest Covid security feature releases in Space Connect.
These are specifically developed features that help workspace and facilities managers deliver a smooth and Covid-secure workplace reopening, and enable a seriously flexible approach, going forward.
Here are some highlights of what they shared. Click Play to watch the short video in full.



Self-generated QR codes for desk check-in
"The way Space Connect incorporates QR codes, delivers a stack of benefits for workspace managers" says Matt Makan.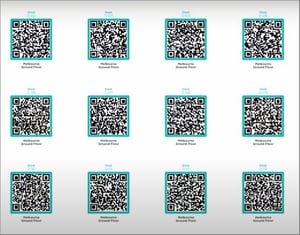 1. You are associating an identified person with a specific desk, at a specific check-in time.
For Facilities Managers this means you not only have the booking information for a particular desk, but the actual real-time desk utilisation information.
Only this way can you be sure you have the right desk stock available for both booking and utilisation demand.
What's more, with real time check-in tracked to an individual, effective contact tracing by desk usage becomes a simple reporting task.
2. Flexibility and low cost
"While the QR code piece exists in other competitive products, it's not done the same way" says Founder, Matt Pope.
The Space Connect self-generated QR code check-in solution is:
Very easy to implement

Very fast to deploy

Affordable - even at scale (no hardware sensor requirements - just desk user's phone)

No additional charges for QR codes


2. Covid-19 screening questionnaire, for desk booking
"With this feature, Facilities Managers can easily create questionnaires that are automatically sent to desk bookers, at least 24 hours before check-in, to ensure its safe for that person to come on site" explains Matt Makan.
Easily self-configurable questions

Automated email push of questionnaire to desk booker

Questionnaire response verification, with QR code desk check-in

Automated, configurable alerts and notifications based on question responses
Discover more about the Space Connect Covid security feature suite here, and download our free guide to Covid-secure workplace reopening here.