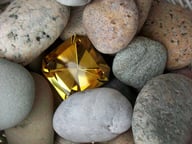 The last two years have seen an exponential acceleration towards hybrid working.

As a result, current space occupancy averages are just 30% of 2019 numbers - and they look set to stay that way.
So, the question arises: What value does your current office space actually bring to your business?
Workspace analytics: Once a nice-to-have, now a necessity
Right now, the need for an evidence-based approach to unlocking the current and future value your workplace offers is essential.
An effective workplace analytics strategy and plan will enable your Workspace Managers, FMs, Real Estate Managers and the Board to:
Understand the type of workspace and space resources that are in demand in your organisation
Reveal patterns of demand by team and function
Map and align your desk stock and workspace assets against demand, constraints, and goals
Identify a range of real estate and resource cost-saving opportunities
Identify workspace restacking opportunities
Anticipate future real estate demands
Anticipate COVID-security demands
Stay agile to adapt and plan for any workspace objectives, strategy, or demands that may change in the next month, six months, or, even, two years.

Getting it right the first time
Regardless of the workspace reporting tech you use, at Space Connect we recommend starting with a clear framework for effectively approaching and making the most of workspace analytics.

Through this, you will better understand how to identify the right questions to ask of your data, how to ask them, and what the answers and insights mean for your business planning.
Follow this 10-point cheat sheet to ensure you have all the boxes ticked
1. Define your measurable objectives
Do you want to save costs, bolster your CSR or sustainability credentials through reduced carbon output, or prioritise the workplace experience to improve talent retention?
2. Define timeframes
Are you facing an immediate challenge or opportunity and should you lay out a long-term goal that you would like to achieve?
3. Identify stakeholders
List out all your stakeholders and how they'll fit into the process.
4. Budget
Plan extensively so as to avoid surprises and stay within budgetary constraint.
5. Workspace assets
Identify and specify the workspace assets you want to include in your usage analysis, for example, locations, sites, floors, room types, desk types, space type.
6. Workspace resources and facilities
Identify and specify workspace resources and facilities — These may be intrinsic to an asset, for example, the location or capacity or value-adds that can be bolted on, such as tech or lighting.
7. Time parameters
Will you need to be reporting historically, in real-time, or both?
8. Measurement benchmarks and flags
The key measurements you will be reporting on are utilisation/occupancy and capacity, and you'll be reporting on these measurements by two distinct variables: by workspace asset and by resource / facilities (see points 5 and 6).
9. Choose metrics that matter
These may be occupancy throughout the day, desk utilisation throughout the work week, or ad-hoc versus advanced space reservations.
10. Set targets
Consider targets like actual and target 'people-to-desk' ratio, actual and target 'people-to-square-meter-space' ratio, actual and target 'people-to-floor / site' ratio.


To find out more about how to understand your workspace usage patterns and trends, download our full Workspace Reporting Guide - How to unlock the data secrets and value of your workspace

.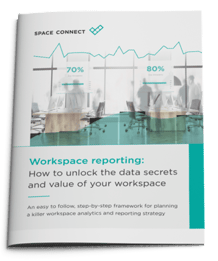 Regardless of which tech you use, this 16-page guide will show you, step-by-step:


How to identify the right questions to ask of your workspace data

Exactly which variables and metrics to use, to get the answers you need

What the answers actually mean for your workspace and business plann

ing

Discover more about how Space Connect workspace reporting can help you drill down into your space usage and occupancy data to reveal the hidden restacking opportunities in your workspaces: Book a demo here.