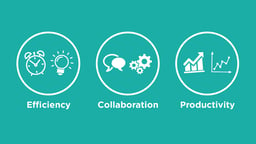 Hot desking isn't just about flexible working: It's about office productivity. Because changing the way desk space is used can change so much more.
Watch my short video below for a quick, point-by-point expose of the productivity wins hot desking can bring.
Lean more about the office productivity benefits of hot desking and desk booking software here.
To find out how Space Connect enables hot desking explore our desk booking module.