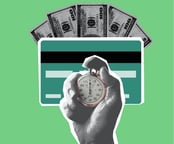 I spent a great couple of days at UC Expo and Smart Building Expo earlier this month. Many of those I spoke to there commented on the current supply chain issues being experienced globally, and how these will no doubt have an impact on IT leaders' decisions around purchasing right now.
In a LinkedIn post just last week, Bruce Daniels (XMA) considered how supply constraints around hardware are not only stretching device delivery lead times, but also pushing price increases.
Bruce points out that several IT vendors have already been forced to increase prices by 6-19% this November, with further increases forecast for Jan 22.
Workplace reopening strategies may need to really focus on getting tech solutions scoped, specified and ordered this side of December to head off any likely price hikes.
Check out our Workplace Reopening Guide for practical stuff around what's needed in terms of software, hardware and efficient reopening plans.
Photo credit: Monstera at www.pexels.com/photo/crop-person-timing-stopwatch-against-cash-and-credit-card-illustration-6289070