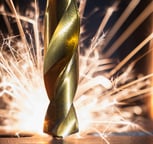 5 crucial steps to nailing the variables that will unlock the value of your workspace
Today's desk-based workplaces look very very different to how they looked back in 2019.
Dramatic changes in workplace utilisation patterns and demands mean FMs and workspace managers need to understand how to get the most from their workspace analytics and reporting, to clearly:
Understand the type of workspace and resources that are in demand in your organisation
Reveal the patterns of demand, by team and function
Map and align your desk stock and workspace assets with demand
Anticipate future real estate demands
Identify workspace restacking opportunities
Understanding the variables
There are multiple variables at play in workspace utilisation analytics. In this blog, I'll lay out in clear and simple terms, the 5 steps to nailing the variables that will unlock the data secrets and value of your workspace.
1. Workspace Assets – the space usage you'll be reporting on
Your workspace analytics plan will focus on usage data around key assets in your workplace.
So, the next step in the framework approach is to identify and specify those particular assets you want to include in your analysis.
Typically, you'll be considering: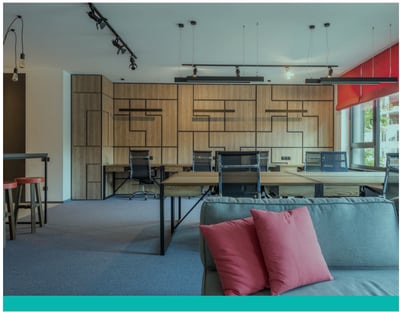 Fixed desks
Hot desks
Private offices
Formal meeting rooms
Formal meeting spaces
Informal meeting spaces
Collaboration/break out spaces
R&R & social spaces
Departments/teams/functions
Floors
Sites
Locations
2. Workspace resources and facilities
Alongside your workspace assets, are your related resources and facilities.
These may be intrinsic to an asset – e.g., the location or capacity – or value-adds that can be bolted on, such as tech or lighting.
Consider:
Size – density, space per person
Size - capacity
Location and accessibility
Daylight
Lighting
Temperature
Enclosure - by walls, doors or a ceiling
Privacy – visual or acoustic
Acoustics
Ambience
Technology and equipment
Catering

3. Time parameters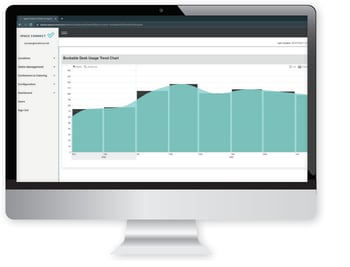 It's useful to specify at the start, the time parameters you're going to analyse and report on in one, or both, of two ways:
Real-time
Historical (across any time frame – e.g., day, week, month)
For example, you may decide that real-time analytics are needed for your ongoing reporting, and post-transformation monitoring.
Or you may decide that only specific historical timeframes are needed to address your key objectives.

4. Measurement – benchmarks and flags
Here's where you consider which measurements you are going to focus your workspace analytics and reporting on.
The key measurements you'll be reporting on are:
Utilisation/Occupancy
Capacity
These are the measurements you'll use to set all-important benchmarks, identify red/green flags and KPIs, and then set your targets.
Remember you'll be reporting on these measurements, by the two distinct variables already discussed in points 1 and 2:
By workspace asset type
By resource / facilities


This is how you'll identify which type of workspace is performing, and which isn't:
Which type of spaces (assets and resources) are in demand, and which are not
Where your opportunities lie to reconfigure or repurpose a space
Where an investment in a space will pay off, or where a cost cut can safely be made
5. Metrics
As a rule of thumb, to get the basic data you need to answer the questions you're most likely to be asking, you'll want to benchmark, analyse and set targets for the following key metrics:
Baseline average
Occupancy peaks
Average occupancy peaks
Lows
Average lows
Baseline average duration
Duration occupancy peaks
Average duration occupancy peaks
Duration lows
Average duration lows
Peak times
Low times
Trends

Example reporting table:

To find out more, download our full Workspace Reporting Guide - How to unlock the data secrets and value of your workspace

.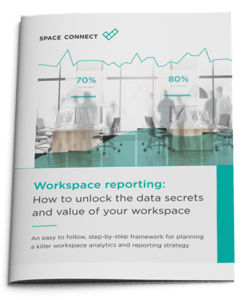 Regardless of which tech you use, this 16-page guide will show you, step-by-step:


How to identify the right questions to ask of your workspace data

Exactly which variables and metrics to use, to get the answers you need

What the answers actually mean for your workspace and business plann

ing

Discover more about how Space Connect workspace reporting can help you drill down into your space usage and occupancy data to reveal the hidden opportunities and issues in your workspaces: Book a demo here.
Image credit: https://unsplash.com/@greg_rosenke