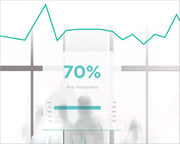 Here's an eye-opener: Today's office space occupancy levels are 70% down on 2019!
So, workspace managers need to get a clear understanding of how to use analytics to unlock the value of their under-used space.
But where to start?
To help kick-start this process we've put together a cheat sheet of 20 questions to ask of your workspace reporting data. Check it out below.
Match the questions against your business and workspace challenges and objectives, to see at a glance where your starting point is for interrogating space usage and occupancy data. Then download our brand-new free guide:

Workspace reporting - How to unlock the data secrets and value of your workspace

. Regardless of which tech you use, this 16-page guide will show you, step-by-step:


How to identify the right questions to ask of your workspace data

Exactly which variables and metrics to use, to get the answers you need

What the answers actually mean for your workspace and business plann

ing

Workspace reporting cheat sheet: Know the questions to ask, before looking for the answers
(Click the image or click here to download your PDF copy)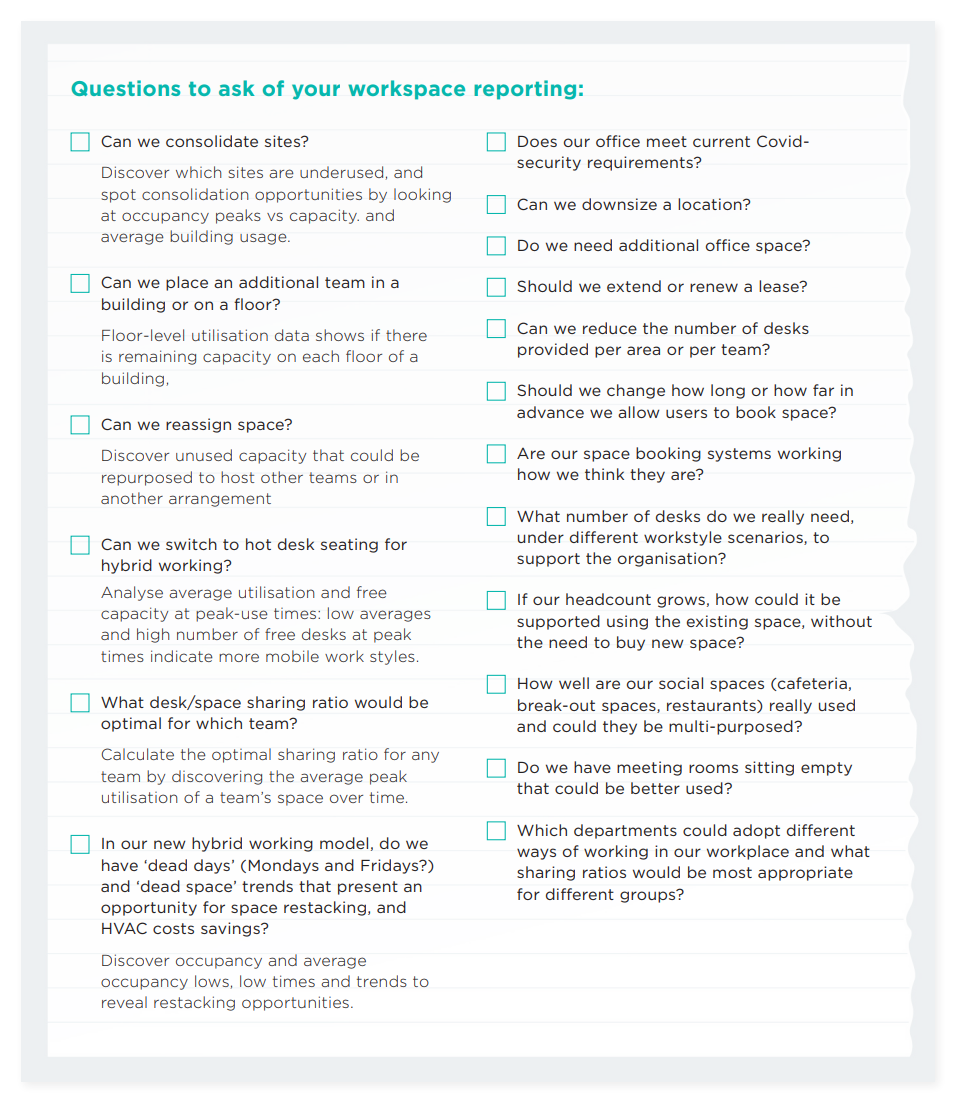 Discover more about how Space Connect workspace reporting can help you drill down into your space usage and occupancy data to reveal the hidden opportunities and issues in your workspaces: Book a demo.