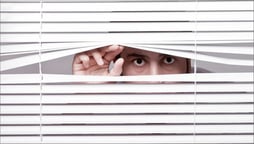 Laying the groundwork, to unlock the hidden data secrets of your workplace.
The last 2 years have seen dramatic changes in how organisations and employees make use of the physical workplace.
And so the question arises:
What value to your business does your office space actually provide?
Workspace analytics and reporting - once a nice-to-have. Now a must-have.
Right now, the need for an evidence-based, data-informed approach to unlocking the current and future value your workplace offers - to both your employees and to your business – is essential.

In this first part of a 3-part, practical blog series, I explain how workplace real estate and facilities managers can the lay the groundwork for planning a killer workspace analytics and reporting strategy:

One that will unlock the hidden data secrets and full value of your workplace.
Your groundwork: The 5 key factors you must nail at the start:
1. Objectives



Before you begin collecting – or even planning to collect – the hidden workspace usage data in your buildings and offices, you need first to define what the business objectives and outcomes of this exercise are, and how they will fit into your analytics plan.
Consider:
What specific problem, challenge or opportunity are you trying to address?

Do you have more than one objective? (That's okay. They don't need to be exclusive. Get them all on the table, group them and prioritise them).

How will you use the data you collect, at the end of the process — what tangible changes will you be able make with it?
Examples galore….
Here, for starters, are some typical examples of business objectives that will drive a workspace analytics strategy:

Cost savings and ROI

Where are your opportunities to reduce fixed and variable costs, across:
Buildings

Floors

Sq. footage

Desks
Here you should aim to put target numbers on these cost savings, in order to place them against the costs (people, time, tech) of undertaking the analysis, and to set ROI targets too.

CSR and sustainability

Reducing workspace footprint may play a key role in your CSR and sustainability plan and messaging.

Workplace employee experience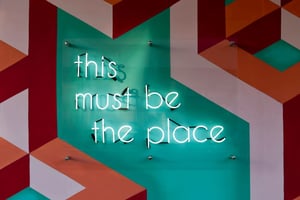 Your employee experience objectives relate directly to your employees and their experience of, and in, the workspace and working model you provide.

To be of use they need to be measurable. But again, these objectives are not exclusive - they should align with business goals and outcomes.


Covid-security and staff confidence, e.g.:



Space usage vs Covid secure capacity
Space usage and sanitisation

Employee collaboration

Employee innovation

Employee productivity and performance

Talent recruitment and retention

2. The numbers
Each and all of these objectives can and should be quantified with target numbers, based on employee satisfaction feedback, for example, output and performance metrics, recruitment spend, real estate spend, desk support spend, etc.
3. Timeframes
Alongside your objectives, is the timeframe your workspace analytics need to address.

Are you looking to address an immediate challenge or opportunity?

Are you looking to understand current challenges with a view to flexing and adapting for them into the short term?

Or are you looking to plan for specific future goals?

Specify your timeframes for each objective you identify, from the previous step:
Right now

Flexible now

Future




4. Stakeholders


Understanding how best to use workspace analytics, means understanding who each of the relevant stakeholder groups are, and how they fit into the process.
Consider:
Who's help are you likely to need?

What tech and IT support will you need?

Who will you need to seek allocation or approval of budget from?

Who will you need to convince/win buy-in from

?


Typically, your key stakeholder groups will look like a version of this:
HR management

Facilities Management

Properties management

Finance

Legal

IT

Procurement

C-suite

Employees/workspace end-users

5. Budget
You'll need to set aside a budget for this exercise, that can be offset against the considerable returns your subsequent space usage strategy is likely to deliver (in terms of real estate and overhead cost savings, staff productivity, talent retention, etc)

The right space management and space optimisation tech will play a key role in your analytics and reporting. (Space Connect provides detailed real time and historic reporting in Microsoft BI, at no extra charge).

Additionally, account for the cost of any human resource required from across your stakeholder groups, to make the process succeed.
Coming next...
Look out for the next part of our workspace analytics blog series, featuring a step-by-step, practical framework for effectively approaching workspace analytics and reporting.


Image sources:
https://unsplash.com/@kellysikkema
https://unsplash.com/@nevenkrcmarek