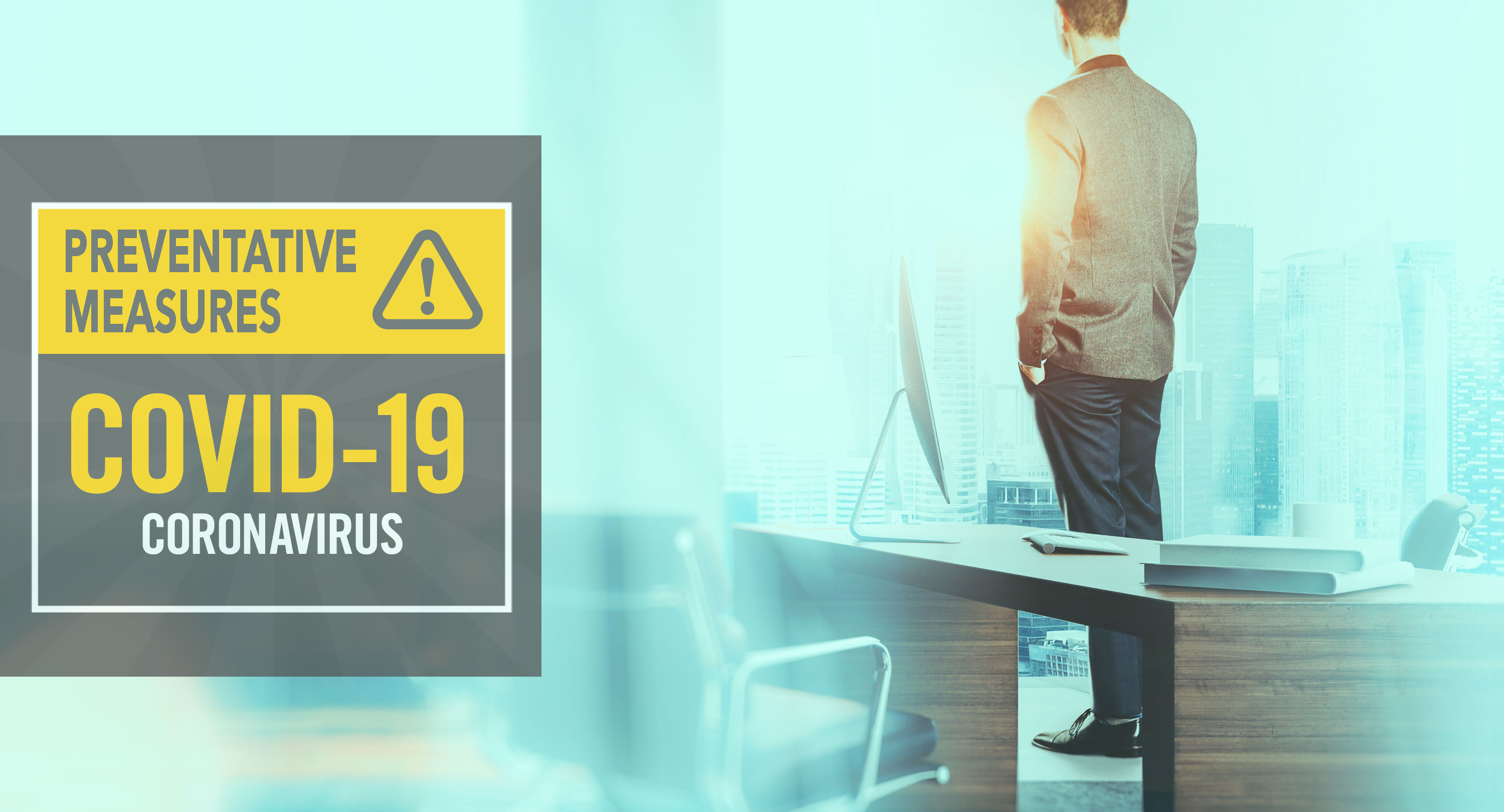 COVID-19 Social Distancing + Contact Tracing in the Workplace
Software that supports a safe transition back to the workplace
Fixed, Bookable and individually assigned Desk Management
With greater flexibility needed in managing desks whilst maintaining social distancing requirements, Space Connect has developed a range of features to further enhance our existing capabilities than ensures a safe workplace environment.
Features:
Flag desks as unavailable for social distancing preventing users from booking and using a desk.



No-touch Check-in and

Check-out using presence detection sensors; docking stations; QR codes; or manually via our mobile app.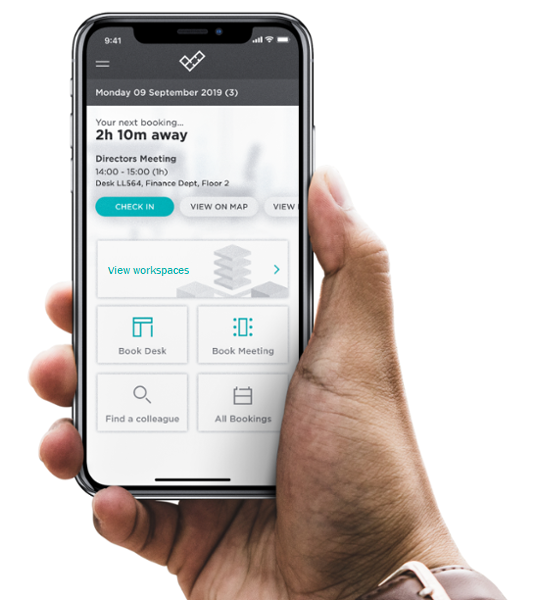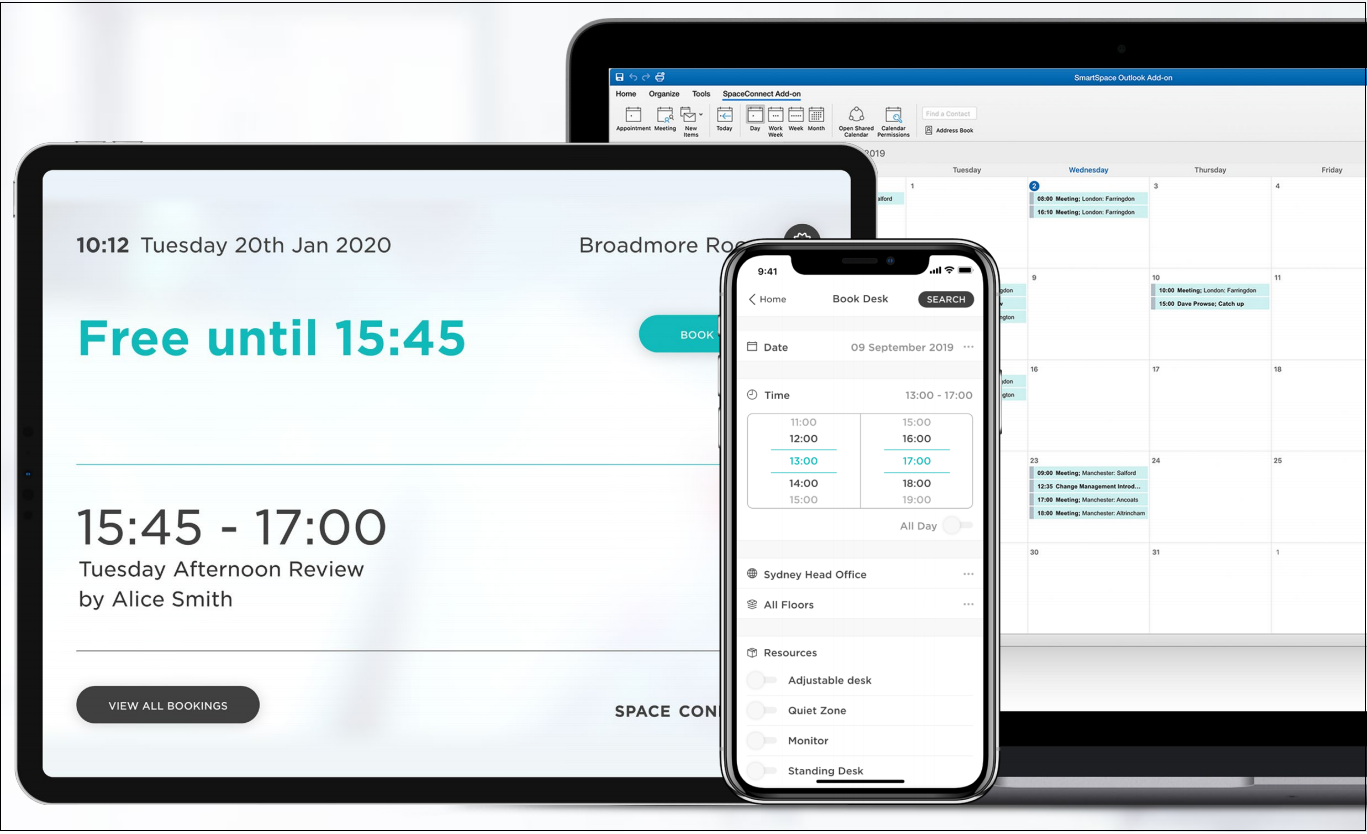 Limit Room Capacity + Manage Cleanliness
New social distancing measures makes navigating meetings in the workplace challenging.
Space Connect has developed a
range of features to manage social distancing, room cleaning and no-touch interactions for video-conferencing.
Features:
Automated check-in and check-out: Presence detection sensors and our mobile app provide a no-touch check-in and check- out service, reducing contact transfer and increases hygiene adherence.

Limit Room Capacity: Dynamically change room capacity to ensure hosts only book rooms that supports revised capacity.
Cleaning Alerts: Alert facilities when a room has been used and requires cleaning.


Online Meetings Default: When creating a meeting using our mobile app, online meeting facilities are created as default to encourage remote connectivity to meetings.
Workplace Visitor Screening and Contact Tracing
Through facial recognition using Artificial Intelligence, Space Connect interacts with your visitors to automatically identify them and notifies their host of their presence.
Features:
Contactless Sign-in: Space Connect enables visitors to sign-in on arrival using QR codes, voice and facial recognition.

Facial Recognition:

Space Connect Visitors can recognise a familiar face.

With built-in facial recognition and Machine Learning technology, Space Connect scans your visitor and contractor photo's in real-time and can recognise previous visitors to match their identity.

Pre-screening: Provide social distancing information and ask pre-arrival questions before guests arrive on site.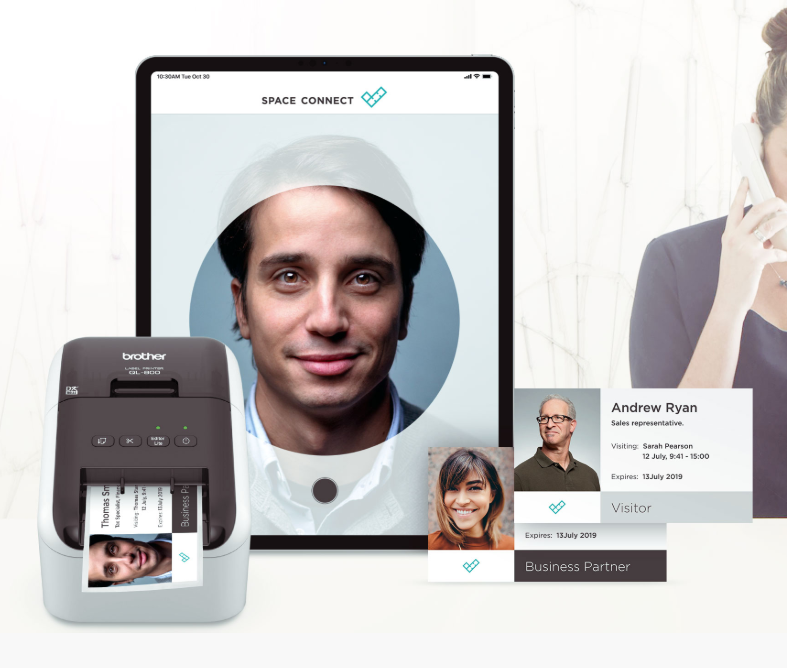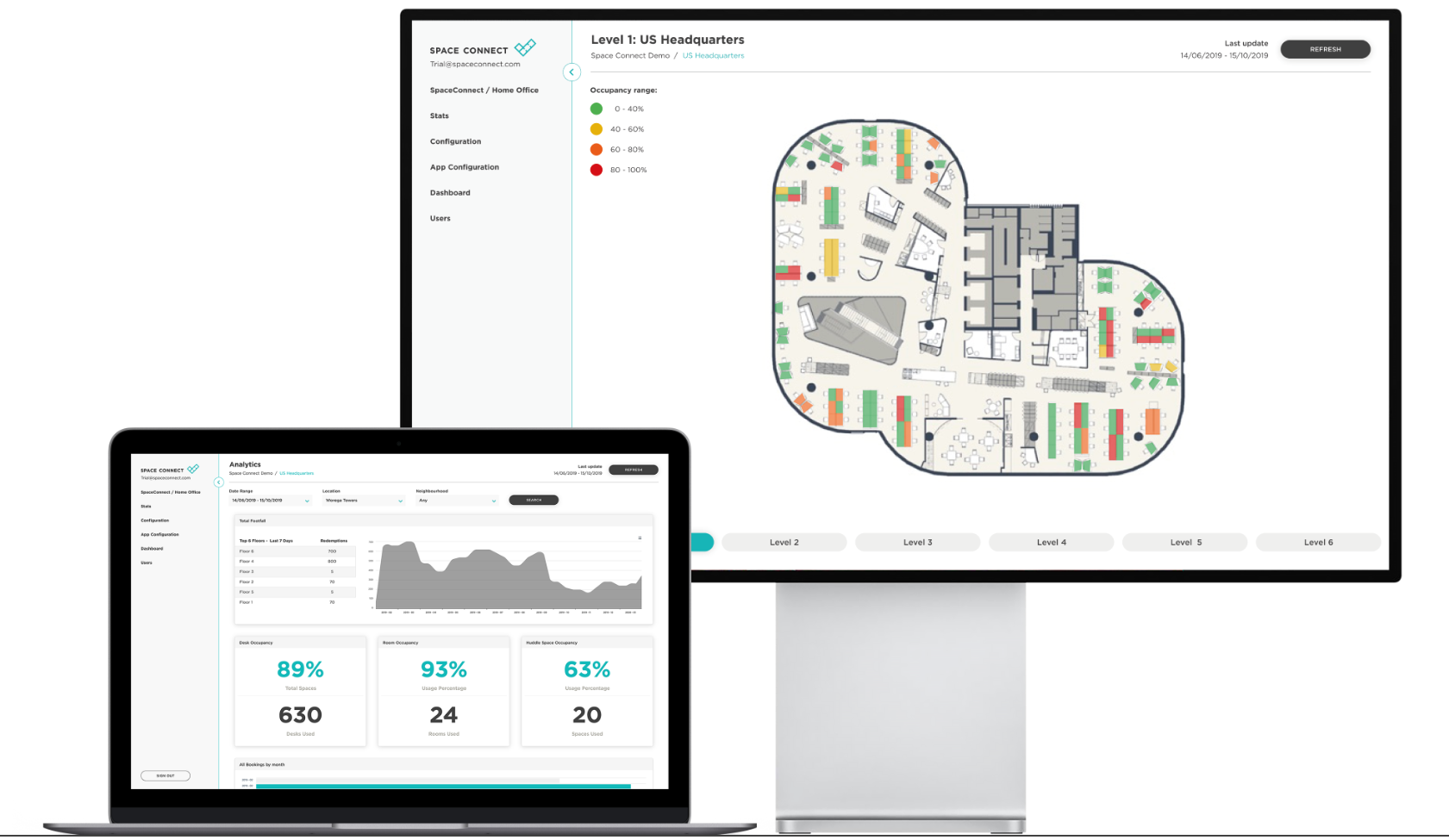 Social distancing and capacity management
Report on adherence to social distancing, contact tracing and capacity management with interactive floor plans to enable users to drill-down into specific spaces by clicking on the relevant room; desk; or informal space and watch how the data changes to provide insights on the selected space.
Real-time data insights and Contact Tracing
Administrators are provided with access to Space Connects real-time data analytics reporting platform, which provides up-to-the-minute visual dashboards and data export reporting capabilities.
Meeting rooms, desks, visitors and informal spaces Report providing location specific space metrics including:
Contact tracing

Room cleaning activities

Event bookings

Cancellations

Check-ins

Room utilisation and capacity usage

Event booking trends

Recurring bookings

Utilisation and occupancy trends